Fun Fonts
Fonts that stand out from the crowd
Browse our fun fonts
This is the largest category and also the most diverse. Rarely used for lengthy blocks of text, decorative typefaces are popular for signage, headlines and similar situations were a strong typographic statement is desired.
Fun Fonts
To preview the font characters or try out different word combinations, the font links will open a window for you to see.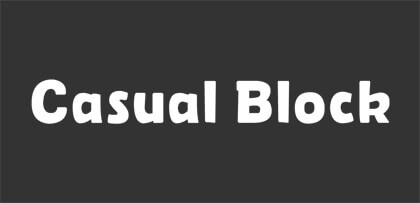 Casual Block
SA148
No preview available
Choose your font style
Can't choose which font is right for your? Let our talented embroidery designers create a custom look.

Call us at 866 304-5468.